… While Attempting to Set a New Guinness Record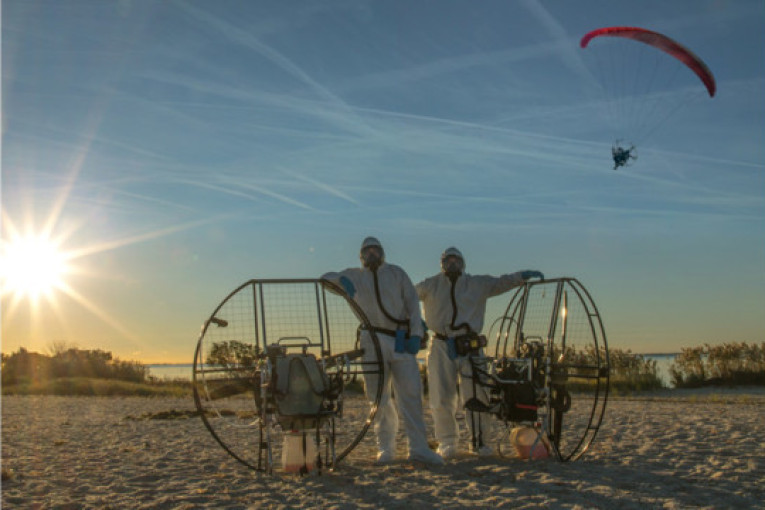 SOTN Editor's Note:
As the following press release states, this coming Spring of 2016 will see an unprecedented attempt to acquire the first chemtrail sky sample in modern history.  While there have been many ground samples taken of chemtrail aerosols which have fallen to Earth, this particular initiative will be conducted by flying through freshly sprayed chemtrails.
What makes this extraordinary endeavor so critical is that the results may very well prove, beyond any doubt, that coal fly ash is being introduced into the chemtrail formulations.  Such a finding would immediately implicate the EPA and the U.S. Military in a criminal conspiracy to pollute the skies across the American continent.  Coal fly ash is mandatorily removed by coal-fired power plant as per current EPA rules and regulations.
U.S. Government Spraying Tons Of Toxic Coal Fly Ash Into Atmosphere Via Chemtrails
The chemical signatures of coal fly ash are very unique and precise.  This highly toxic hazardous waste product "is generally captured by electrostatic precipitators or other particle filtration equipment before the flue gases reach the chimneys of coal-fired power plants".  Hence, it will be fairly easy for the participating scientist in this formal research project — Dr. Marvin Herndon — to determine the exact composition and amount of coal fly ash in the chemtrail samples.
Prominent Scientist Issues Direct Challenge To Humanity To Ban Geoengineering
In so doing, Dr. Herndon will match up the chemtrail samples with those samples that have been previously retrieved (and evaluated) from power plants.  All the data produced from the samples will be scientifically examined in order that firm conclusions can be made about the chemical constituents of the chemtrail aerosols.  The greater their similarities to coal fly ash, especially given the presence and amount of alumina (aka aluminum oxide), the greater the likelihood that the EPA et al. has violated the Clean Air Act.
EPA Permits Unlimited Use of Toxic Coal Fly Ash in Chemical Geoengineering Operations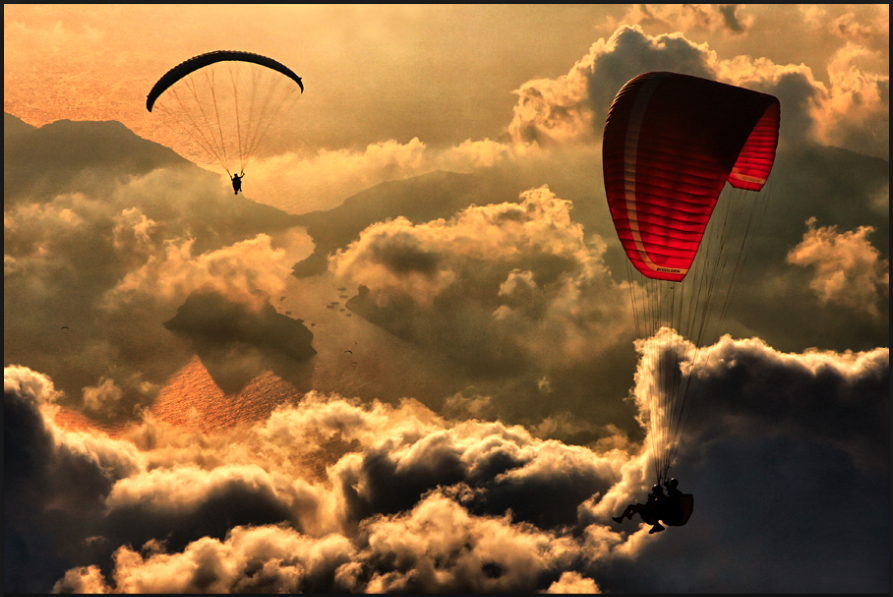 ~~~~~~~~~~~~~~~~~~~~~~~~~~~~~~~~~~~~~~~~~~~~~~~~~~~~~~~~~~~~~~
Scientist along with e pilots set out to test Chemtrails phenomenon, all while breaking a few world records in the process
LOS ANGELES, Nov. 3, 2015 (PRNewswire) — Potentially the most difficult environmental test in history is about to take place. World renowned scientist Dr. J. Marvin Herndon, along with two volunteer environmentalists from the National Crime Scene Cleanup Association (NCSCA), are setting out to find conclusive evidence about the existence of "chemtrails".  Award Winning Director/Producer Michael J. Murphy will be documenting this monumental feat.
Photo – http://photos.prnewswire.com/prnh/20151030/282444
Chemtrails, otherwise known as "GeoEngineering", is a chemical geoengineering phenomenon that occurs globally.  Military fets flying at high altitudes often leave behind vapor trails, known as contrails. Chemtrails differ in that they do not dissipate in a short time.  Many people believe that this is due to chemicals being sprayed into the atmosphere in order to artificially fabricate climate change and/or alter weather patterns.
The Federal Aviation Administration (FAA) will be granting waivers to allow two pilots to surpass the current Guinness altitude record in a powered para-gliding aircraft which currently stands at 24,898 feet.  With state-of-the-art air monitoring equipment, the two pilots will be flying into the chemtrails at around 30,000 feet above sea level, battling winds in excess of 100 miles per hour and temperatures around -70 degrees Fahrenheit. The two pilots will be collecting air samples and data which has never been collected before.
"It is truly a privilege to be a part of such an epic environmental study, all while breaking Guinness world records for both speed and height in a powered para glider." says Pilot Enzo Pagani.  "This is what I live for!"
All tests will be monitored by Dr. J. Marvin Herndon, who will be submitting his report for peer review.  Michael J. Murphy, whose previous work includes the award-winning film, "WHY in the World are they Spraying?", will be filming and documenting this process along the way. The team plans on performing this unprecedented task sometime in the Spring of 2016.
About Dr. J. Marvin Herndon:
Dr. J. Marvin Herndon is an American interdisciplinary scientist with a BA degree in physics from theUniversity of California, a PH.D. degree in nuclear chemistry from Texas A&M University and was a post-doctoral assistant in geochemistry and cosmochemistry at the University of California.
For more information: https://en.wikipedia.org/wiki/J._Marvin_Herndon/
About Michael J. Murphy:
With documentaries such as "What in the World are they Spraying?" and "WHY in the World are they Spraying?", Michael J. Murphy is a leading producer/director of chemtrail documentaries which have won awards from the California Film Awards to Ava Gardner Independent Film Festival.
For more information: http://www.whyintheworldaretheyspraying.com/
About National Crime Scene Cleanup Association
The National Crime Scene Cleanup Association was established to bring experts together to create safe standard operating procedures within the industry. With members servicing everything from private homes to Fortune 500 companies, the association has grown every year since formation.
For more information: http://www.crimescenecleanup.com/
Media Contact:
Michael J. Murphy
[email protected]
http://wp.coalitionagainstgeoengineering.org/2015/11/monumental-air-test-planned-to-examine-geoengineering/